Chapters
Austin, Texas in Socio-Historical Context
Maggie Tate
A crack rang out like a gunshot. The sound, it would soon be known, was caused by a sharp and sudden split down the middle of the massive red granite wall of the Austin dam. Built to hold back the flood waters of the lower Colorado River, the dam was tested by the torrent of rain that descended on the Austin area on April 6, 1900. And the dam failed.
Santos: The Gold Hunter
Jacinto Cuvi
For a countryman like Santos who spent the first 20 years of his life
harvesting maize and roping cattle, chipping cement under the eight-lane Mopac Bridge during its construction in the early 1970s hardly constituted an enjoyable task. But, then again, life for Santos was not about enjoyment.
Clarissa: "A Woman Who Fell on Hard Times"
Kristine Kilanski
"It's inappropriate for a grown man to ask a woman for money," Clarissa says, leaning across the expansive wooden table that separates us. It is a Tuesday morning and we are sitting in the lobby of the famed 1886 Café in the Driskill Hotel, located on Sixth Street in downtown Austin, sipping coffee and waiting for our breakfasts to arrive.
Inés: Discipline, Surveillance, and Mothering in the Margins
Jessica Dunning-Lozano
My first conversation with Inés occurred over the phone. I was working as morning security personnel at the Disciplinary Alternative Education Program (DAEP) her daughter, Araceli, was forced to attend following her removal from a regular public high school in Austin. Araceli arrived to the DAEP that morning wearing "skinny jeans," a style of jeans that were universally abhorred by DAEP administrators for being "too tight." She was instantly marked "out of compliance" with the program's mandatory dress code.
Chip: The Cost(s) of Chasing the American Dream
Eric Borja
"We're not starving," Chip said to me at our last meeting. "We're still going. They're not knocking on the door or anything." Chip wouldn't call himself working class, but in many respects he is.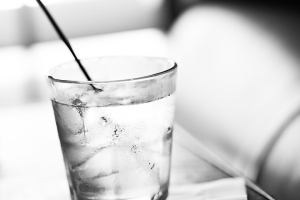 Raven: "The difference between a cocktail waitress and a stripper? Two weeks."
Caitlyn Collins
By many accounts, Raven Edwards is a typical Austin transplant. A 23-year-old aspiring chef and music lover, she moved to Austin because it is a mecca for music, entertainment, and open-minded young people. Having visited the city every year while growing up, Austin always struck Raven as a place she'd like to live one day.
Kumar: Driving in the Nighttime
Katherine Jensen
"What is weird? Why should we keep Austin weird?" Kumar asks me. I don't remember how I defined it – unusual, strange, out of the ordinary, unique – but I remember his response. "But I'm not weird, I'm usual."
Ethan: A Product of the Industry
Katherine Sobering
Ethan, 34, is a tall man with brown skin, stylish, short black hair and a trimmed beard. "My mom is black, my dad is German," he told me during one of our first meetings at a local coffee shop. A gay man active in Austin's vibrant queer community, Ethan described himself when we first met as in a "limbo state:" he was getting ready to go back to school to finish his bachelor's degree, working a couple of part time service jobs, and "single, on the market, but not desperate!"
Keith: A Musician at the Margins
Amias Maldonado
It was fitting that the first time I saw Keith he was on stage. This stage happened to be at Gumbo's North, a Cajun bar and restaurant located in Georgetown, TX, a town of 50,000 about a half hour's drive north of Austin. Gumbo's used to be downtown – which caused me some confusion at first – but has since relocated to this booming exurb.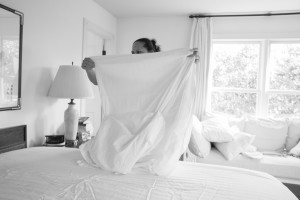 Xiomara: Working Towards Home
Jennifer Scott
I ran into Xiomara recently at the worker center in Austin. We embraced warmly with the customary kiss on the cheek and exchanged pleasantries. I asked her what good fortune had brought her out to the meeting that evening. She was an infrequent visitor these days to the weekly meetings where we had first met while serving as volunteers years before.
Ella: Fighting to Save a Few
Pamela Neumann
Any life spanning seven decades is bound to have its share of twists, turns, and dreams deferred—maybe some which are never realized at all. After months of meeting with Ella, a petite and loquacious 72-year old woman, she told me, "You know, I didn't really want all this stuff to be like this. I wanted that brick house, two-car garage and a husband and all that respectability. I always wanted that stuff."
Manuel: The Luxury of Defending Yourself
Marcos Pérez
Manuel is an energetic and robust young man with light brown skin and dark hair. He wears casual clothes most the time, and it is rare to see him without his glasses and a plastic water bottle in his hands. Like many people in this city, he moves around in a road bicycle and carries his belongings in a messenger bag. He is constantly on the move, because he leads a busy life.